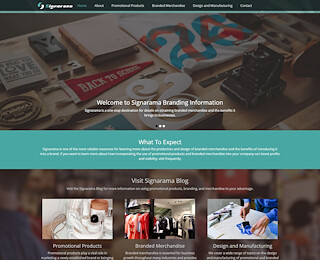 SIGN-A-RAMA is the perfect place to get signs in Coquitlam. With over 25 years experience in sign making and 800 sign centers around the World we have become masters at making high impact attention grabbing signs. Stop by today and let us make a sign for you that will promote your brand.
Signs can be versatile and cost-effective means to communicate a message and promote products or service. There are different outdoor signs that you can use to make your business more recognizable. As long as they are made by a quality signs Coquitlam company, you can be sure that they are high-quality, sturdy, and can easily draw the attention of your potential clients.  Here are some of them:
•    Illuminated signs. These are versatile for retail and office establishments. They are easy to see during the daytime, and when it gets dark, they can be lit to maintain visibility. These signs are good if you are on a budget but would like to have a reliable sign that can be seen 24/7. Light boxes are budget-friendly choices, but you can go for the electronic digital signage.
•    Dimensional letters. These look like 3D letters that you can use outside your place of business. They can be made of high-quality wood or synthetic plastic, which can withstand extreme weather conditions and last longer.
•    Lawn signs. Construction companies and real estate agents use site signs as a cost-effective way to promote their brand. They can be made with full color photographs and graphics.
•    Side walk signs. These are plastic A-frame signs that be put up temporarily outside your store to promote a special event, a sale, or a new product or service.
Signs Coquitlam
companies like SAR Signs Maple Ridge offer these in a range of styles like interchangeable sign inserts and easy-grip molded handles. They can be portable, too.
SAR Signs Maple Ridge can create any kind of outdoor sign for you. Contact us through this website to find out more or to get a free quote. You may also call 778-397-0090. We are a franchise of Signarama, so you can trust us when it comes to making the best and high-quality outdoor signage for your business.
Related Post
If you need to purchase new store signs in Coquitlam you are in luck. Why? Because Sign-A-RAMA is the #1 sign dealer in the world. Our local branch can make your store signs in Coquitlam and have them to you very quickly. Our eye-popping high impact signs are sure to make a difference for your company.
When it comes to store signs Coquitlam there are plenty of choices for every budget and requirement. Here are some of them:
•    Monument signs. If you want a large and sturdy signage a monument sign might be best for you. It looks like a monument because of the base, which can be constructed according to a theme or to match your building. Brick, wood, aluminum, stucco, and stone are among the materials that can be used for this type of signage.
•    Sidewalk signs. These are cost-effective choices if you want a temporary store sign that will promote your latest products and services. A sidewalk sign is perfect for restaurants, cafés, and pubs. If you will be using a sidewalk sign for frequently changing promotions, go for a sturdy material that allows you to put sign inserts.
•    Neon Signs. These are attractive signs that light up with bright colorful lights. A neon sign can instantly get your business noticed, especially when it is dark.
•    Wood signs. They can be sand-blasted, routed, or carved, and they lend a rustic, timeless elegance to your establishment. You can have the sign made from high density urethane. The material is made to look like wood, but it is easier to maintain and will not crack, peel, or rot like wood.
These store signs Coquitlam can be made by SAR Signs Maple Ridge. As a Signarama franchise, we are committed in providing our clients with the best services and products in signmaking. Call us to have your sign made by our experts or get a free quote. SAR Signs Maple Ridge can make complex signage like digital graphics, vehicle wraps, and channel letters, too.
Sign A Rama Coquitlam
604-474-4674
302 -1515 Broadway St Port Coquitlam, BC, V3C 6M2
View Larger Map
We welcome your comments!