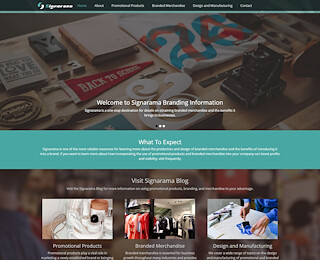 SIGN-A-RAMA designs custom vehicle wraps in Coquitlam. Vehicle wraps can be used to promote your brand just like a billboard except with a vehicle wrap your billboard will be mobile so that more people will have a chance to see it. Our high impact graphics on custom vehicle wraps in Coquitlam are sure to drum up new business for you.
Paying for mobile advertisements can be expensive, but you can be resourceful and use your own automobile like a delivery van, truck, or a service car. Vehicle wraps Coquitlam are cost-efficient ways to advertise your business. With vehicle wraps, you can have your own mobile billboard, even if you are on a budget. Vehicle wraps are commonly made with large sheets of vinyl or 'decals'. When you do not need the ad anymore, you can simply peel off the vinyl off the vehicle like a sticker.
Vehicle wraps work best on automobiles with large, flat surfaces, such as the doors and engine hoods of a car or a van. Specialized adhesives and advanced types of vinyls are used for their air-resistant and non-bubble forming properties.
Almost any type of graphics or print can be turned into vehicle wraps. With the help of a good sign company like SAR Signs, you can have well-designed vehicle wraps that can ensure the effectiveness of your mobile advertising campaign. Vehicle wraps Coquitlam are cheaper than having a logo or text painted on your vehicle. They can easily be printed and then applied to your car without extensive drying time. Sign companies can have your vehicle wraps prepared and made in an instant so you can use them immediately on your next trip.
Contact SAR Signs to get started on your vehicle wraps. You can order online and use our design tool that can let you submit your design to us. We can give you a free quote for our vehicle wraps, too. Our business is a franchise of Signarama, a leader in signage making with over 25 years of experience. Only the most advanced and innovative equipment and methods are used to ensure prompt delivery and customer satisfaction.
Vehicle Wraps Coquitlam
Related Post
If you are wanting to do car letterings in Coquitlam then speak to the experts at your local SIGN-A-RAMA. We can create custom letters and graphics for use on your car or truck. Car letterings are a great way to promote your business phone number or website so that people can contact you.
Advertising a business can be difficult, time-consuming, and expensive, but if you are creative and resourceful, you can find cost-effective ways to promote your brand and spread awareness about your products and services. One way to do that is through vehicle advertising, in which decals made of high-quality materials can be placed on your car to create a mobile advertisement. Have this type of project made and completed by a reputable car letterings Coquitlam company for best results.
Car letterings allow you to reach a larger audience, enabling a small advertising budget to go further (unlike when you have your ad printed on paper or aired on TV or radio). Place car letterings on your service or delivery vehicles, so they can promote your products and services wherever they may be. Include your contact details with your brand logo and a short tagline or description of what your business is offering. That way, it is easy for your potential customers to get in touch with you or find your store.
SAR Signs Maple Ridge can take care of your car letterings Coquitlam requirements. We are a local Signarama franchise, so you can trust us to come up with high-quality vehicle decals and wraps for your business. We have helped many business owners produce the best signage to effectively promote their products and services at a more reasonable price. Contact us here at SAR Signs Maple Ridge at 778-397-0090 so we can start making your car letterings now.
Sign A Rama Coquitlam
604-474-4674
302 -1515 Broadway St Port Coquitlam, BC, V3C 6M2
View Larger Map
We welcome your comments!